gtag('config', 'AW-320775945');
30 years of development
Our history includes 30 years of continuous development of one of the key software instruments of Czech administration.
8 million of users
ADIS system includes MOJE daně portal for all tax subjects in Czech Republic.
100+ developers
More than 100 specialists are involved in ADIS system development. Approximately 50 of them are directly from our company.
Automated tax information system
ADIS creates application-technical support of Tax Administration of Czech Republic. This is the application for the whole republic with uniform technical infrastructure.
ADIS system consists of partial engines used for tax administration operations – tax subject register, processing of tax statements (tax returns, tax reports or tax offsets) for individual taxes, common sectional activity engines necessary for tax administration, accounting, collection and exaction, transfer of financial resources to entitled recipients and modules of necessary system support.
Czech Tax Administration website includes the MOJE daně portal application built into the framework of ADIS system (Online revenue authority (tax information mailbox), Electronic submissions for Financial Administration, Registration of sales...), which is the service for tax subjects.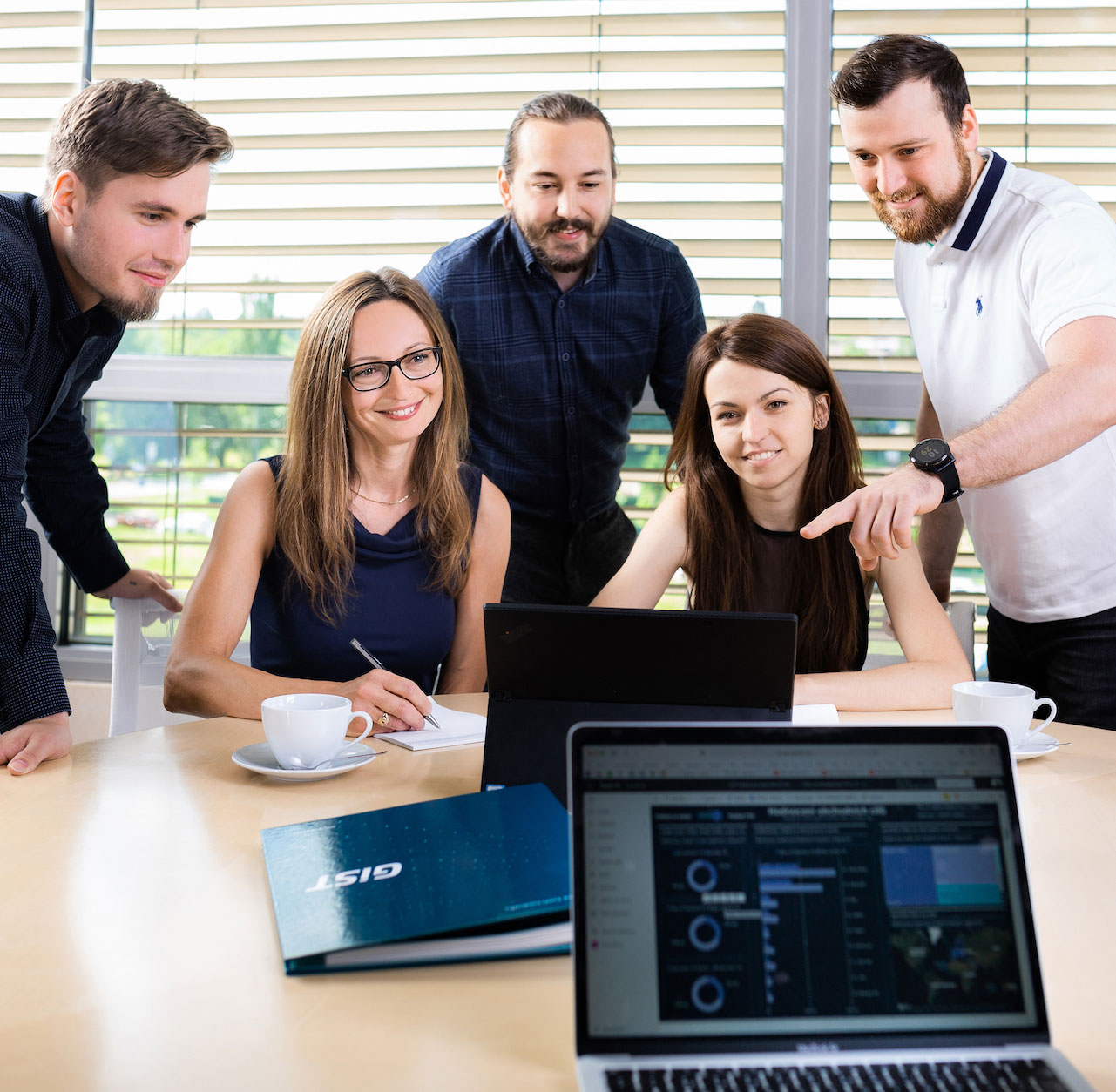 ADIS communicates with other systems
ADIS system takes over data eg. from real estate register, insolvence register, citizen register, motor car register. Data exchange with ČNB, that administrates accounts of all revenue authorities, is necessary as well. ADIS system provides information also for the system of national social support operated by MPSV which are used to evaluate justified claims for social benefits for individuals. ADIS system provides international information exchange in the tax administration area too.
ADIS system is constantly been developed, updated and customized according requirements from information policy of General Financial Directorate, legislation (including EU legislation – ADIS system connection with EU) and not least its users.
GIST company participates in ADIS development significantly
General Financial Directorate (departmental organization of Ministry of Finance of the Czech Republic) is the customer of the system and its users are besides General Financial Directorate (GFŘ) all financial administration authorities and due to possibility of electronic submission and acquiring information from tax procedures through MOJE daně portal potentially all tax subjects and other individuals connected with tax administration in the Czech Republic.
System integrator of the project is IBM Česká republika, spol. s r.o. (ADIS project is being realized by its consulting division IBM Global Business Services). Since 2020 the Prime (direct service supplier for GFŘ with respective contract with IBM) is O2 IT Services s.r.o.. Within GFŘ the development of ADIS system is managed by Tax Information System Department (41).
ADIS system is designed by CASE tool Sparx Enterprise Architect (previously SELECT Systems Engineer) and programming is made in Informix-4GL and Java 2 SE languages (using Eclipse, JSF a Hibernate). Newly developed parts (since 2020 the development of MOJE daně portal (Tax Portal successor)) are realized using Spring Boot for business layer and Angular for presentation part. Source file version management system (Git/GitLab) is used. The application runs on IBM servers with AIX operating system, Informix database system and Tomcat application server. The applications are interconnected in the area of the whole republic by private communication net of financial administration FINet-ADIS.
GIST employees created SW applications preceding ADIS system: Public Revenues Accounting, Personal Income Tax including tax statistics, Agricultural tax from Grounds of individuals in dBase, FoxBase, FoxPro systems.
We implement information support of tax administration (which requires adequate knowledge of tax administration) since 1990.
The very beginning of ADIS project dates back to 1991, when Ministry of Finance of the Czech Republic announced contest on automated support of a new tax system, effective from January 1st, 1993. The contract on the implementation of first phase of system development was signed in June 1992 – and the implementation was performed in March 1993.
Are you interested in strengthening your uniqueness through tailor-made software?
Contact us by email